---
Philippians 4:6-7 (NIV) "Do not be anxious about anything, but in every situation, by prayer and petition, with thanksgiving, present your requests to God. And the peace of God, which transcends all understanding, will guard your hearts and your minds in Christ Jesus.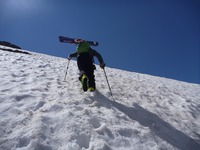 Christa Jallorina, LCSW
Licensed Clinical Social Worker in Virginia
I have been a Clinical Social Worker since 2004. Because of the busyness in Northern Virginia, I decided to open an online practice to make Christian counseling more accessible to those who cannot or do not like to commute. I also often hear the need for accountability and wanted to provide additional services to those who have specific life goals they are trying to achieve.

I graduated from The University of Central Florida in the year 2000, with my Masters degree in Social Work. I also have a Bachelor of Arts degree in Psychology, from U.C.F., with an emphasis on Diversity. My clinical internship was completed at The Marriage and Family Therapy Institute, in DeLand, Florida. I was first licensed to practice Clinical Social Work independently in Maryland, in 2004.
I have lived in the NOVA area for about 16 years now. I have been married for 13 years and have two school-aged children. I homeschool one and the other attends a local Christian school. I also enjoy playing my violin for a local orchestra.
The stress of everyday life can be overwhelming and counseling can provide hope and comfort to help you on your path to healing. I enjoy working with individuals who suffer from anxiety and/or depression. I have treated male and female adults, families, teens, children and couples. I use a variety of techniques, including artwork, narrative therapy, books, worksheets, journaling and empathic listening. I have training in a variety of topics, including Biblical Counseling, DBT, CBT, mindfulness and IMAGO communication.

I hope you will take the step to get the support you need from the comfort of your own space. I will create a personalized treatment plan to help you reach your goals. I will also email you practical tools to help you along the road to healing. Please contact me to schedule a free phone consultation today!

Christa Jallorina, LCSW
Virginia License #090400937